Mountain Trail have joined the Base Camp Australia Family
From humble beginnings, a passion for adventure and a desire to manufacture
the very best off-road caravans and campers in the world.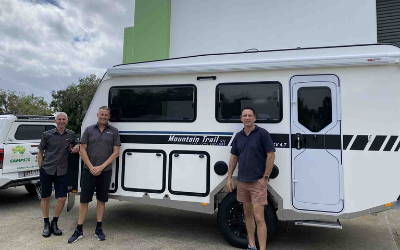 From humble beginnings and a passion for the off-road Mountain Trail RV was born. Fast forward 15 years and they now have over 50 staff members employed locally.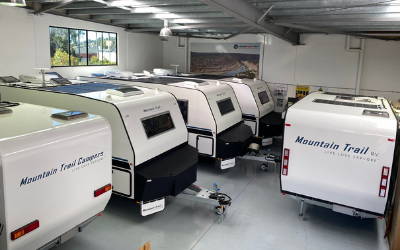 Australian Designed & Made
Australian made, designed and manufactured in Albury NSW, Australia. Set close to the Alpine Region there roots are secured in the off-road lifestyle and touring.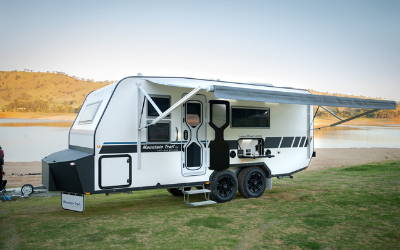 Quality Materials and Finishes
Using the best quality materials sourced around the world. They focus on ensuring there off-road caravans and campers are equipped with the very best in the industry.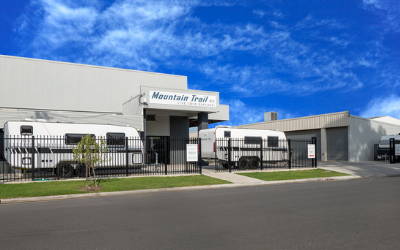 It is there passion to provide the best service and support for our customers with our dedicated service department who are a phone call away with any technical, warranty or information.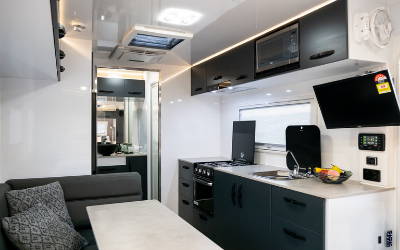 They've invested heavily in there factory with the latest manufacturing technology including CNC (Computer Numerical Controlled) machinery, battery systems and much more. There factory also is part powered by a massive 60kW solar system!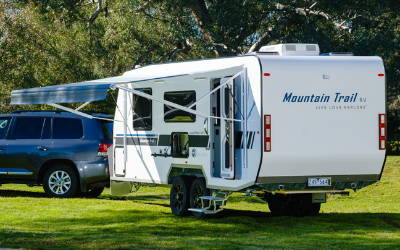 There people are passionate, experienced and are from a diverse background. They have a team of Mechanical & Electrical Engineers, Business Graduates, Accountants, System Engineers and even a Psychologist.
Our off-road caravan and camper chassis are designed in house by our mechanical engineers made from Australian RHS and SHS steel which is laser cut, welded in our factory and hot dip galvanised.
5 Years
Suspension Warranty
MTRV engineered independent trailing swing arm suspension you can be sure your off-road caravan and camper will last the distance. We've tested and refined our suspension to cover the harsh terrains of Australia.
We are committed to designing and manufacturing the best off-road caravans and campers in the industry. We cover all our models with a 2 year factory warranty giving you piece of mind and confidence.
Your journey with us lives on well after you are into a Mountain Trail RV.
Our nation wide network of Mountain Trail RV Approved Service Centre's ensures your camper or caravan is maintained and inspected to our standards and keeps your warranty intact.
It's time to join the family…
There has never been a better time to explore Australia in a Mountain Trail RV.