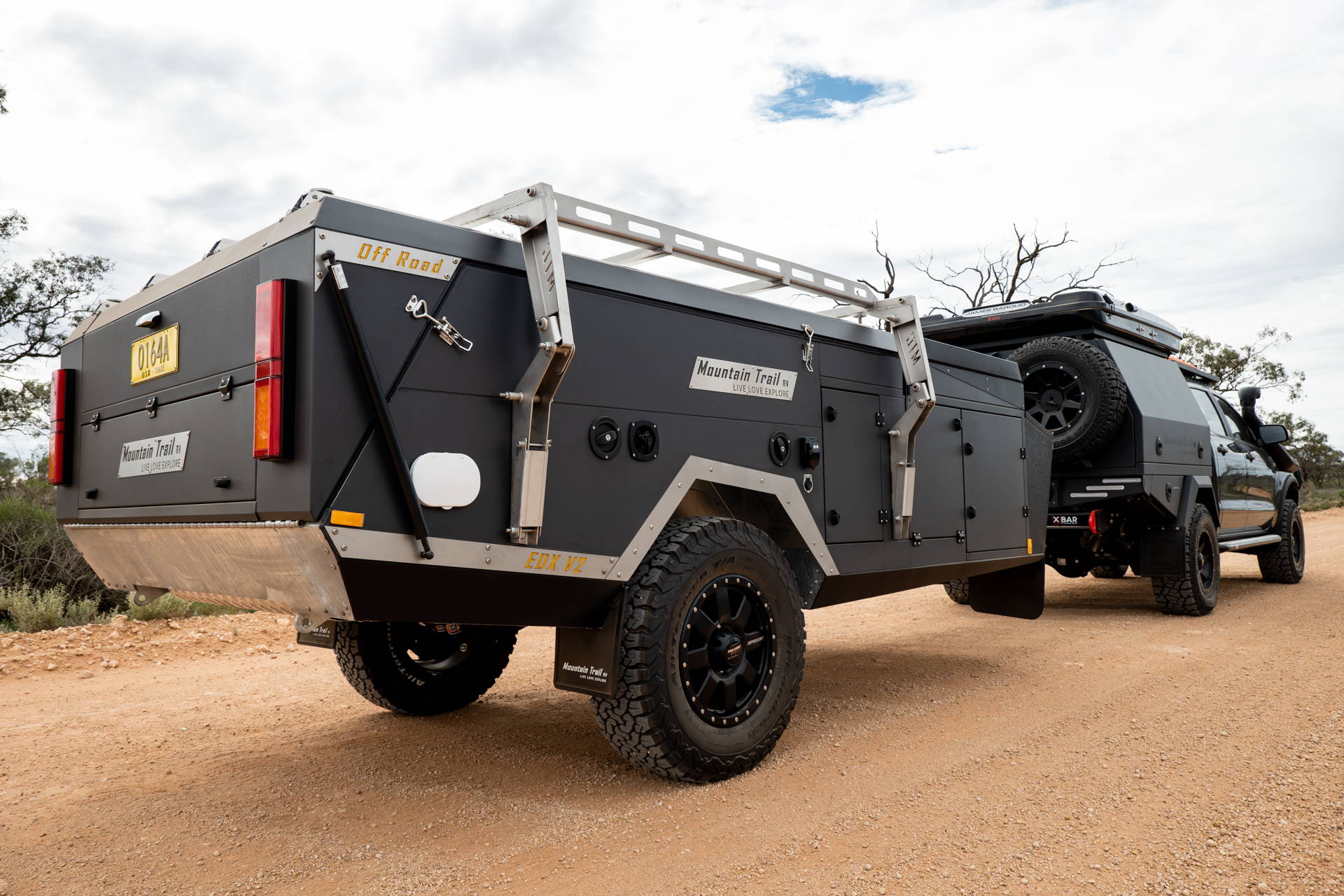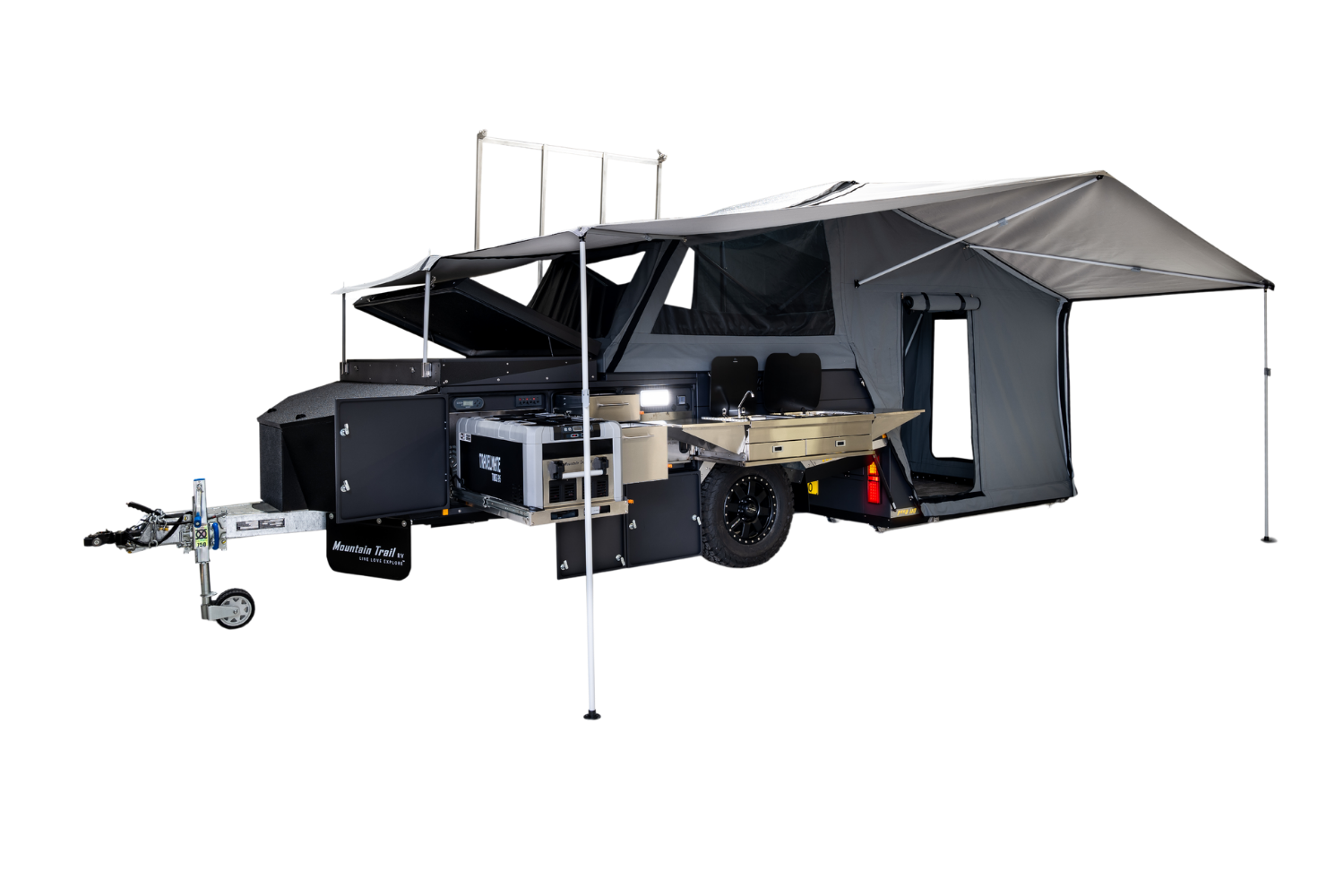 Packed Up Length: 5240mm
Setup Length: 7710mm
Overall Width: 1970mm
Overall Closed Height: 1560mm
Tare Weight: 1460kg

ATM: 2000kg


Fresh Water 125 Litres
Black Water Portable Toilet
Diesel 12 Litres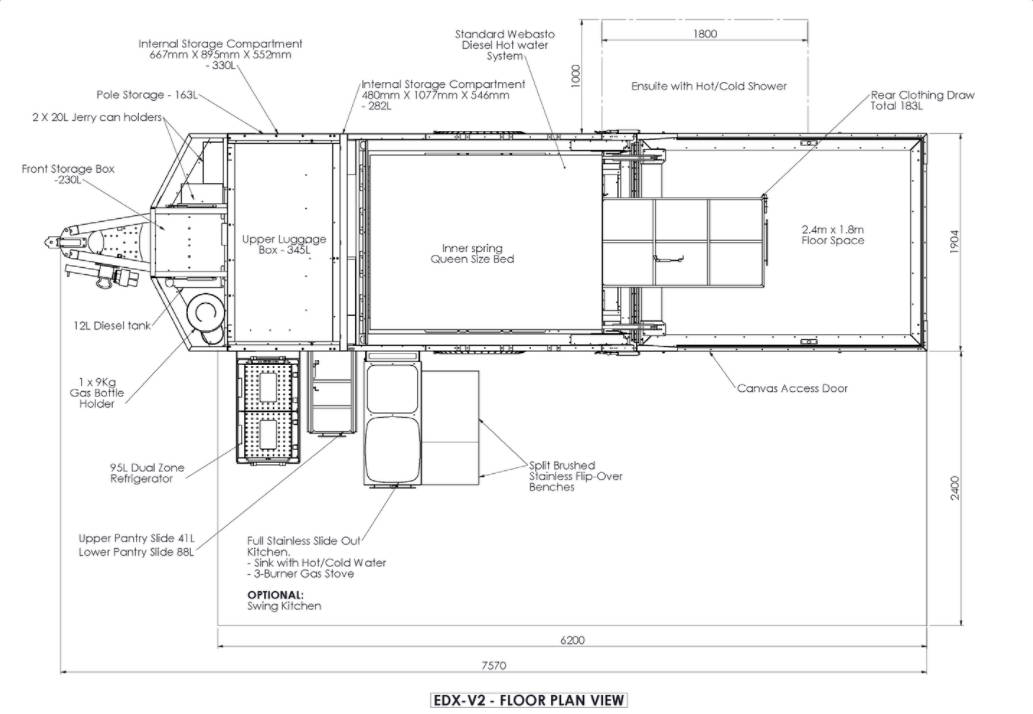 The EDX V2 is fully equiped to tackle all terrains...
5 Years

Suspension Warranty
The EDX V2 features easy setup/pack-up functionality with our electric open/close mechanism and our proven fixed tent frame.
Just one person can setup/pack-up the entire camper in a matter of minutes.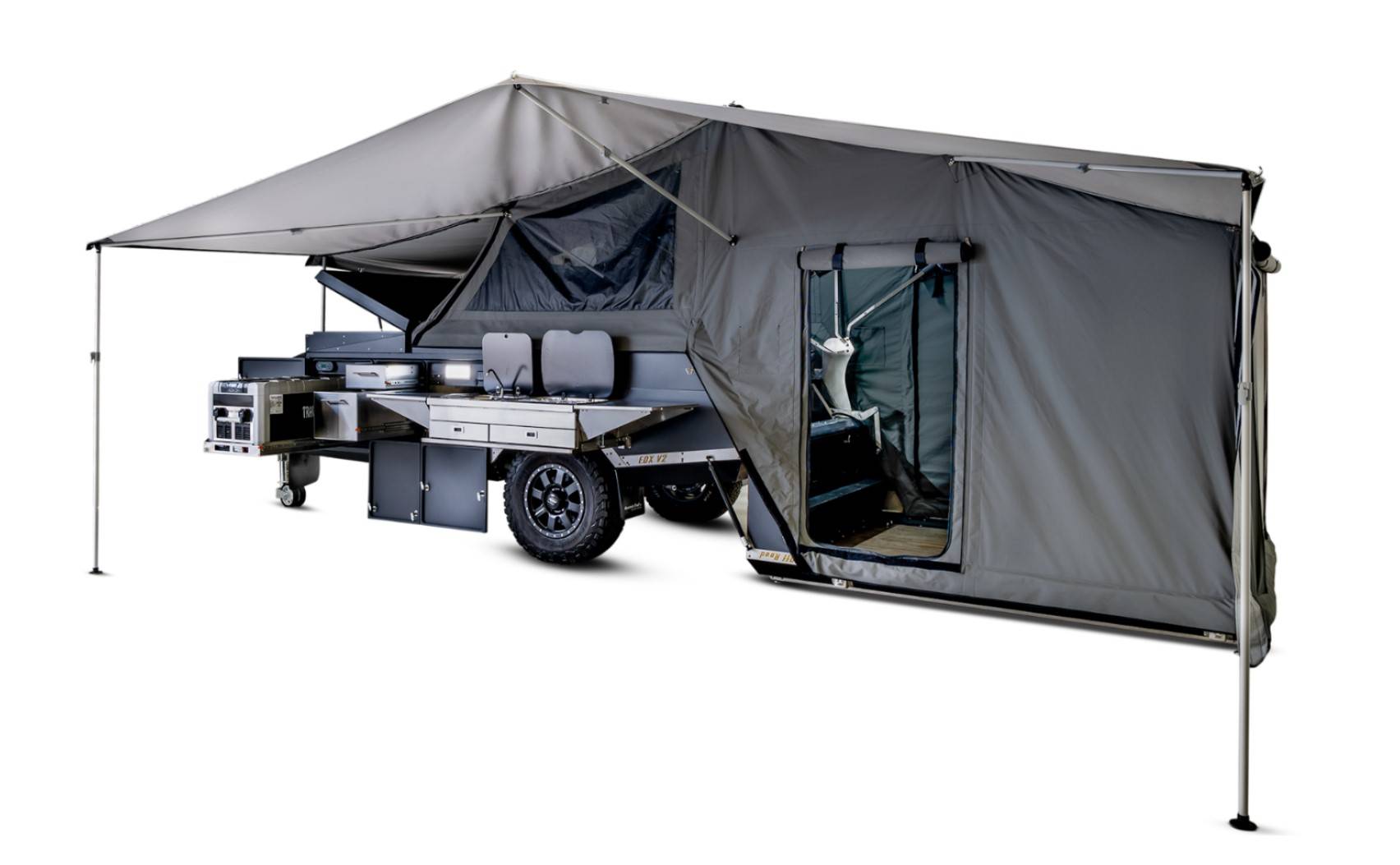 Stainless Steel Full Size Kitchen
MTRV designed and manufactured stainless steel slide out kitchen includes ample bench space with 3 burner gas cooktop and sink. Included is dual zone fridge/freezer and double pantry slide out storage.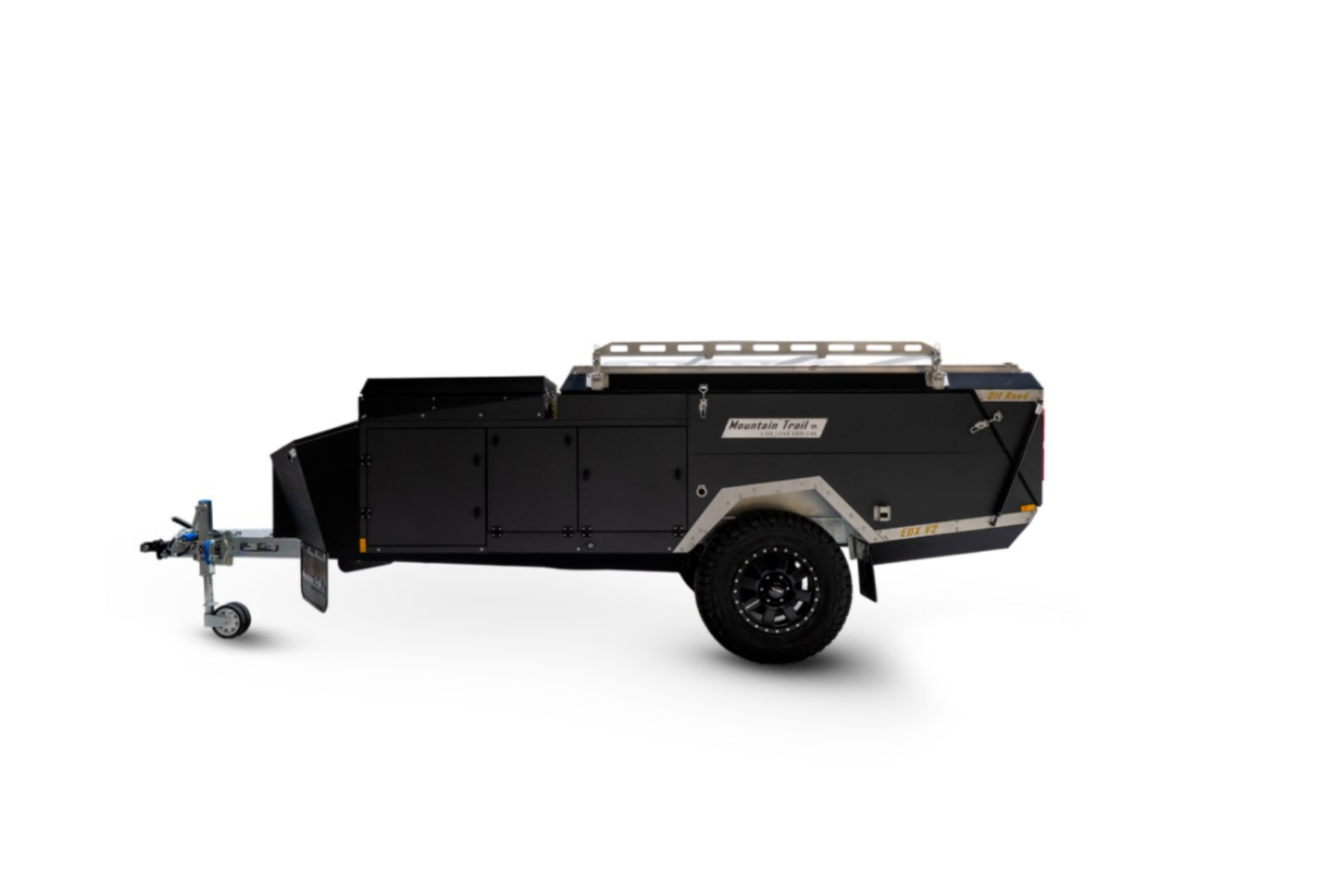 Australian Designed and Manufactured
For 15 years we have been developing off-road technology and the EDX V2 is the accumulation of this experience. With engineered, laser cut parts and skilled trades our finish product is second to none.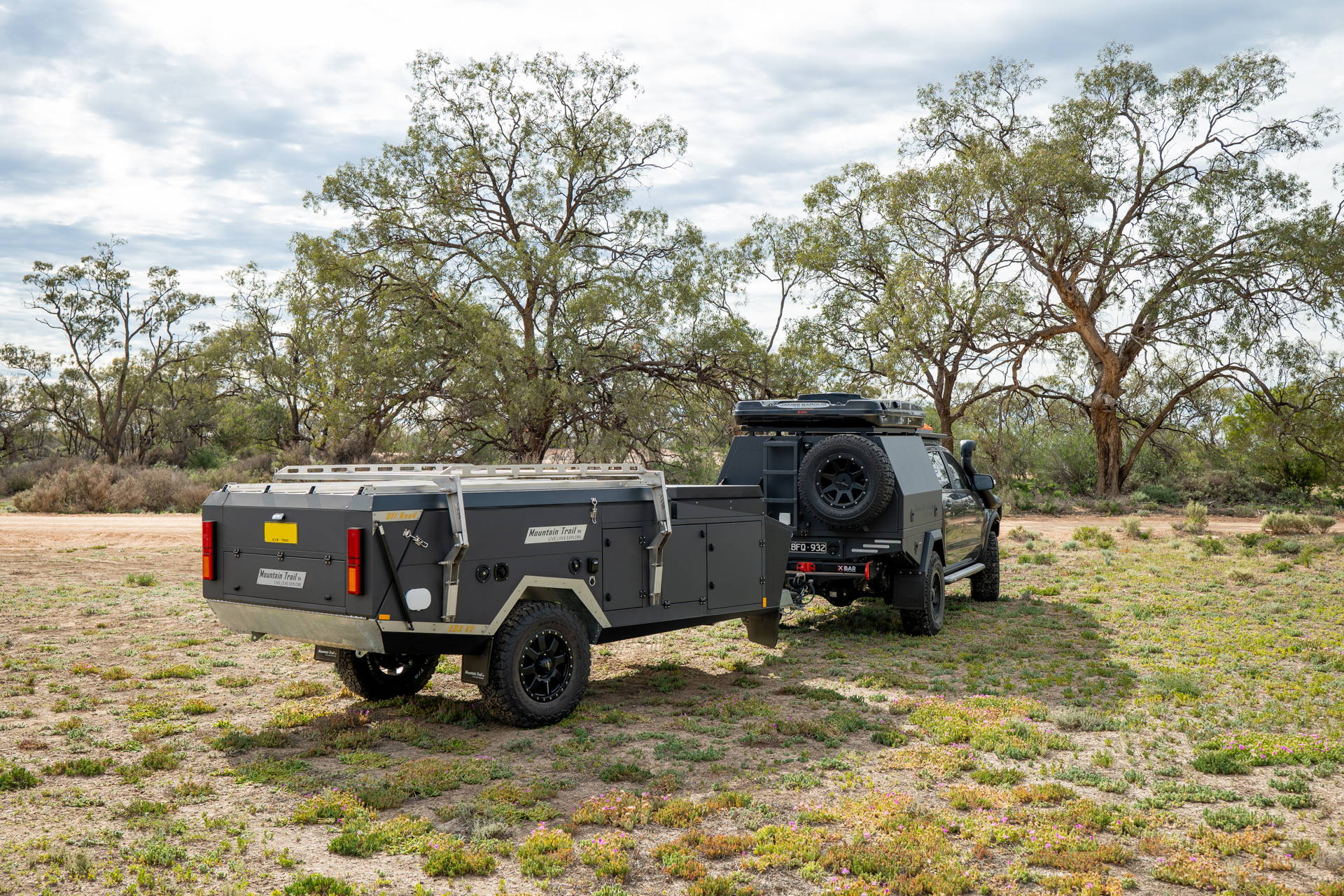 We've designed every inch of our EDX V2
off-road camper trailer to be pure off-road. With RHS & SHS laser cut hot dip galvanized chassis, 12" off-road drum electric brakes and 3500kg off-road proven tow kit with handbrake.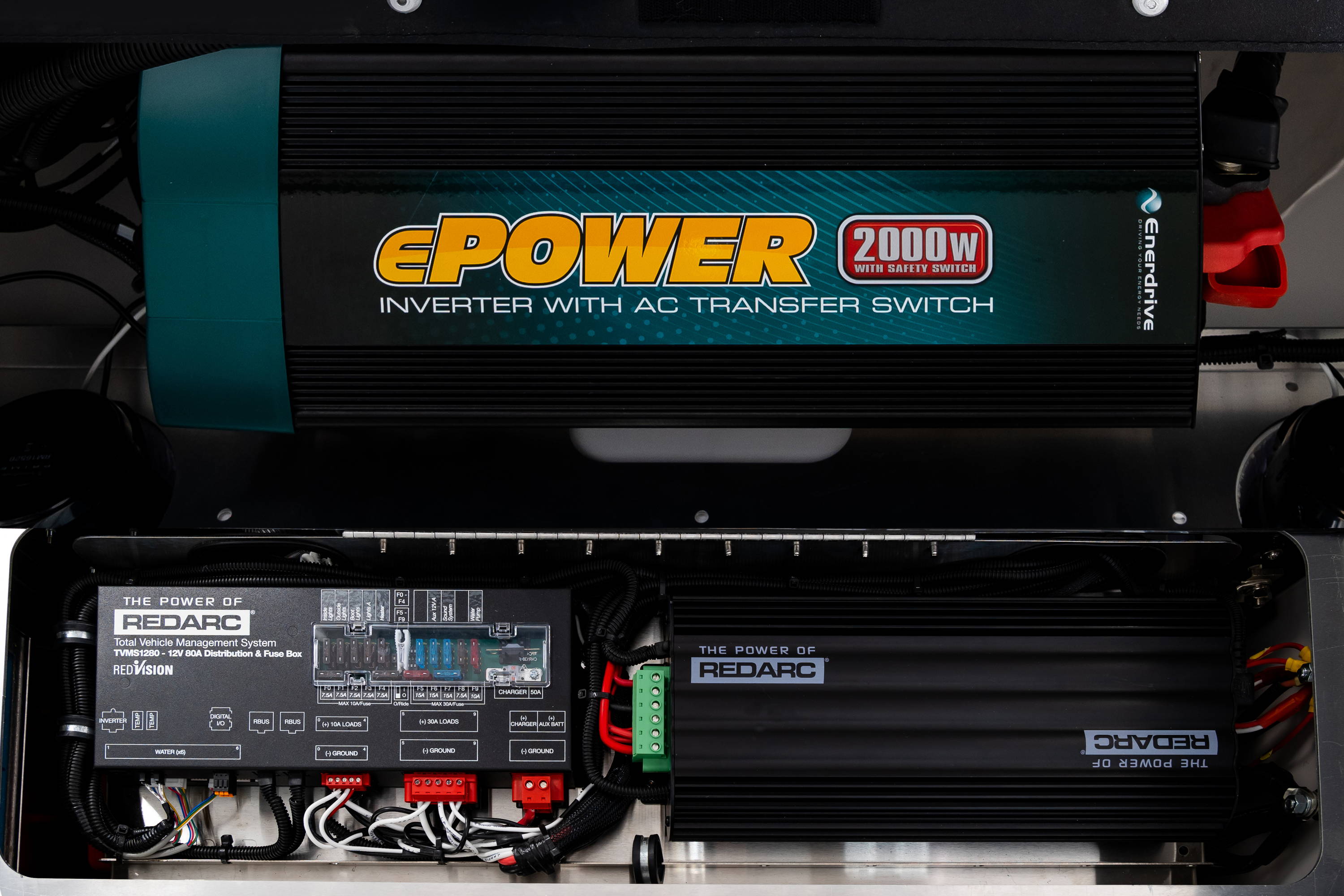 Designed by our electrical engineers with world class sheathed wiring harness plug and play Deutsch connectors, 210 amp hour AGM batteries with REDARC Battery Management Systems and 2000 watt pure sign wave inverter.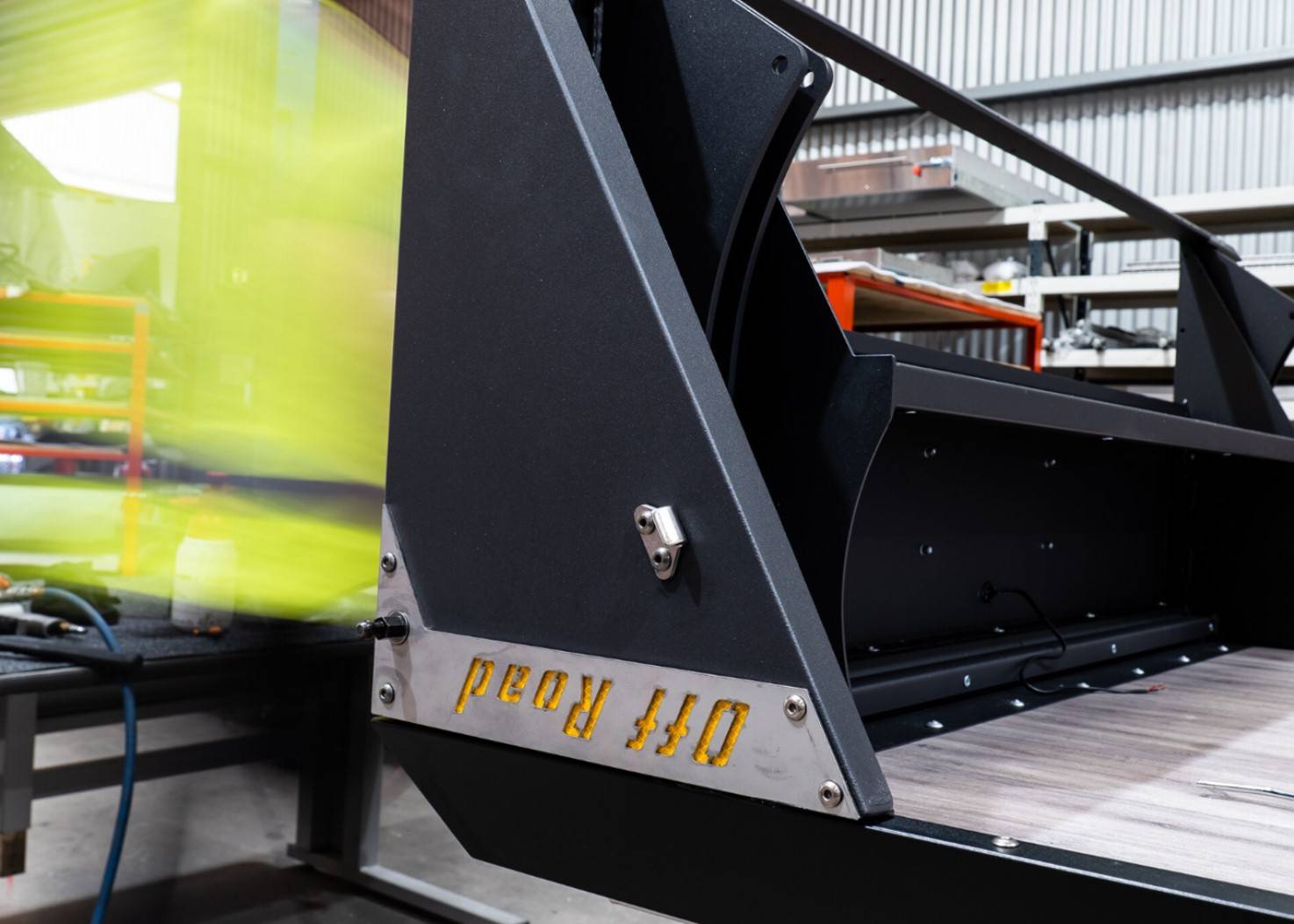 The body construction of the EDX V2 is made up by laser cut aluminium, stainless steel, zinc anneal replaceable body parts. If you damage a part simply contact customer support and we will be able to provide the replacement.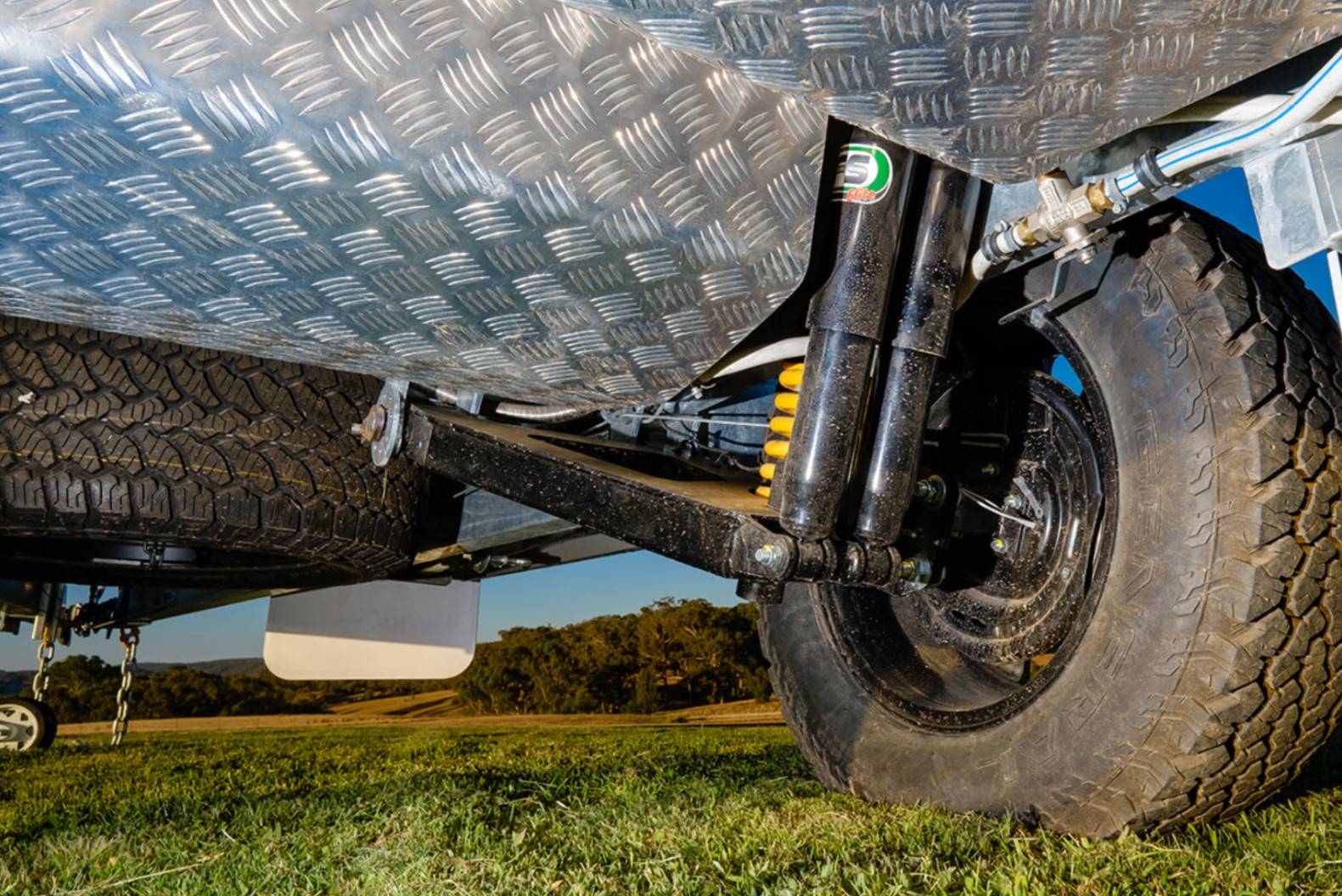 We use our own mechanically engineered independent trailing swing arm suspension with dual shock absorbers that has been tested in Australia's toughest conditions. You will have the confidence to hit the off-road tracks with ease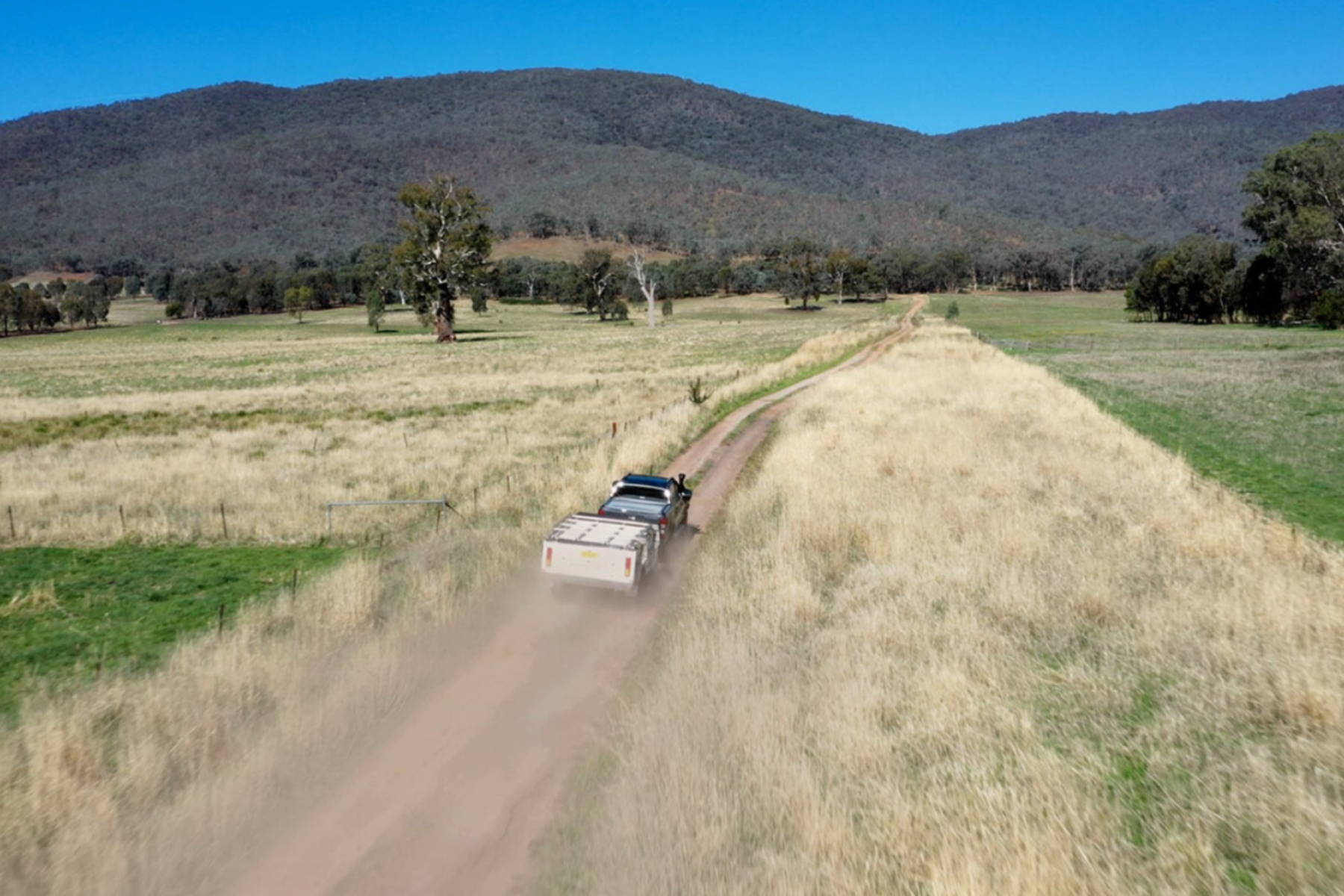 With our positive pressure technology,
the EDX V2 gives you piece of mind that
dust will be deterred from entering your camper while hitting the off-road.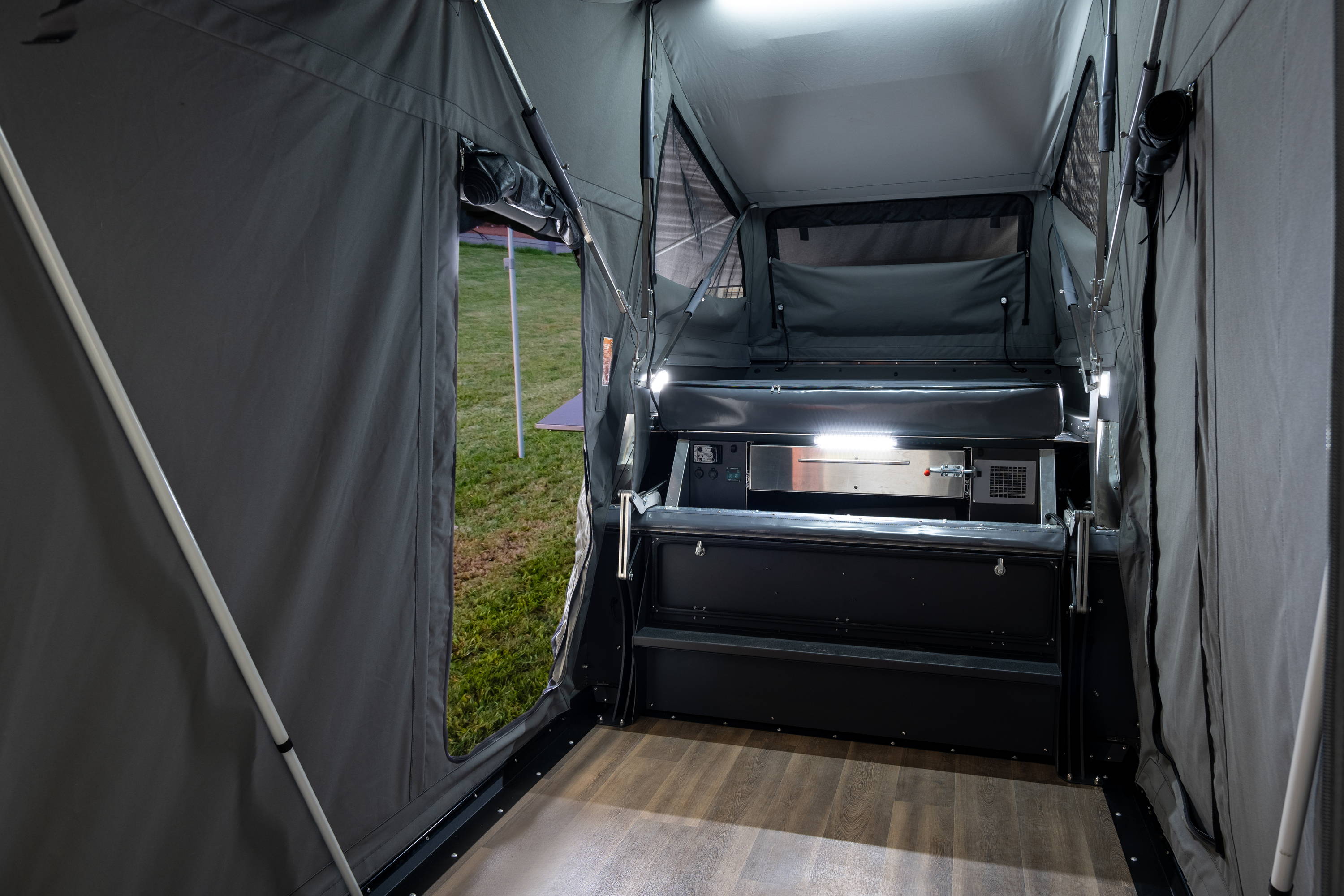 Luxury Finishes & Comfort
Taking the off-road does not mean you need to do it tough, with quality finishes and functionality you will be living in comfort.
We've left nothing out of the EDX V2 making your trip away even more memorable.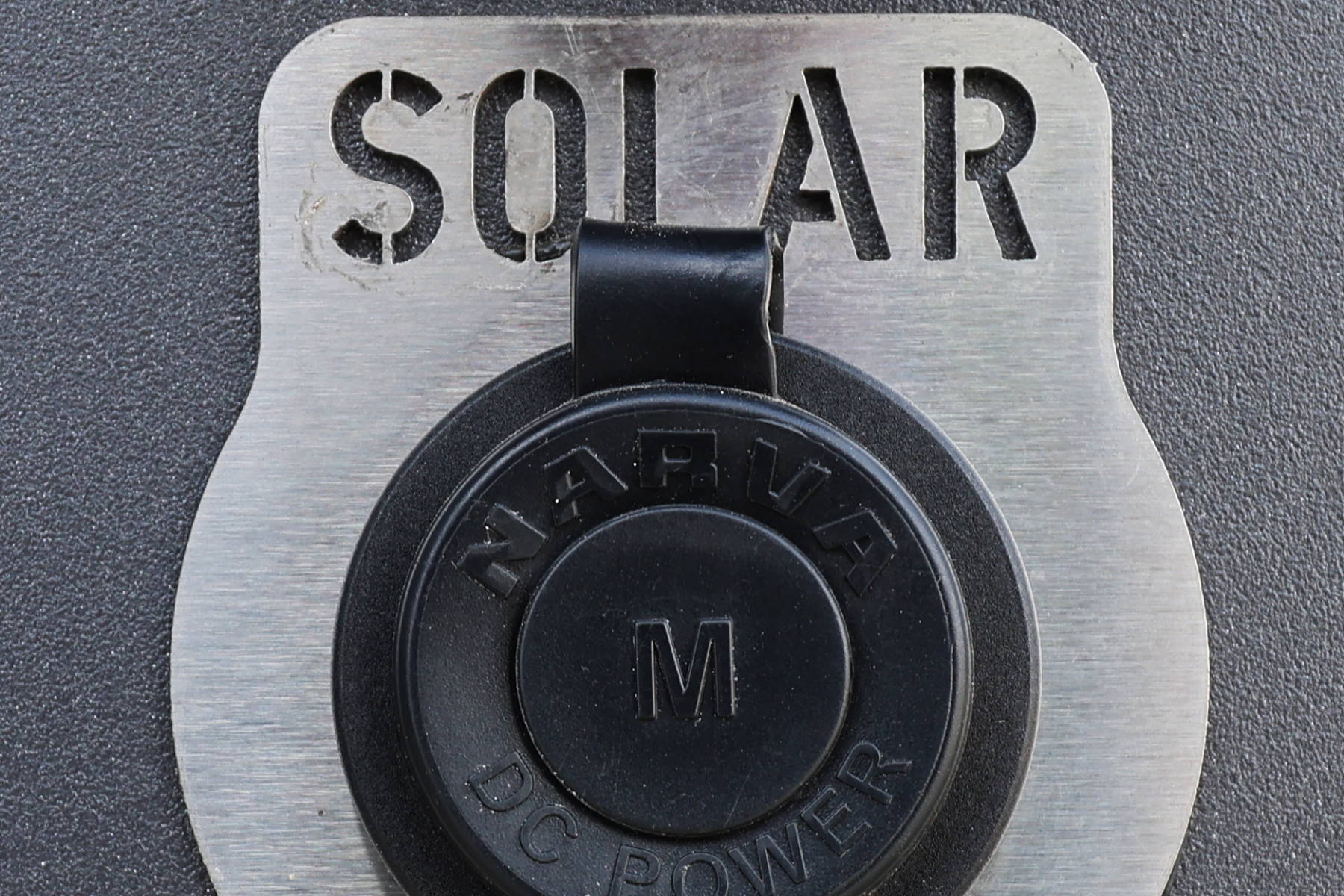 With a merit input and provided adapter you are ready to use an external solar blanket or panel to maximise your power capabilities. Paired with the Redarc Manager 30 or Redvision you can monitor your power percentage.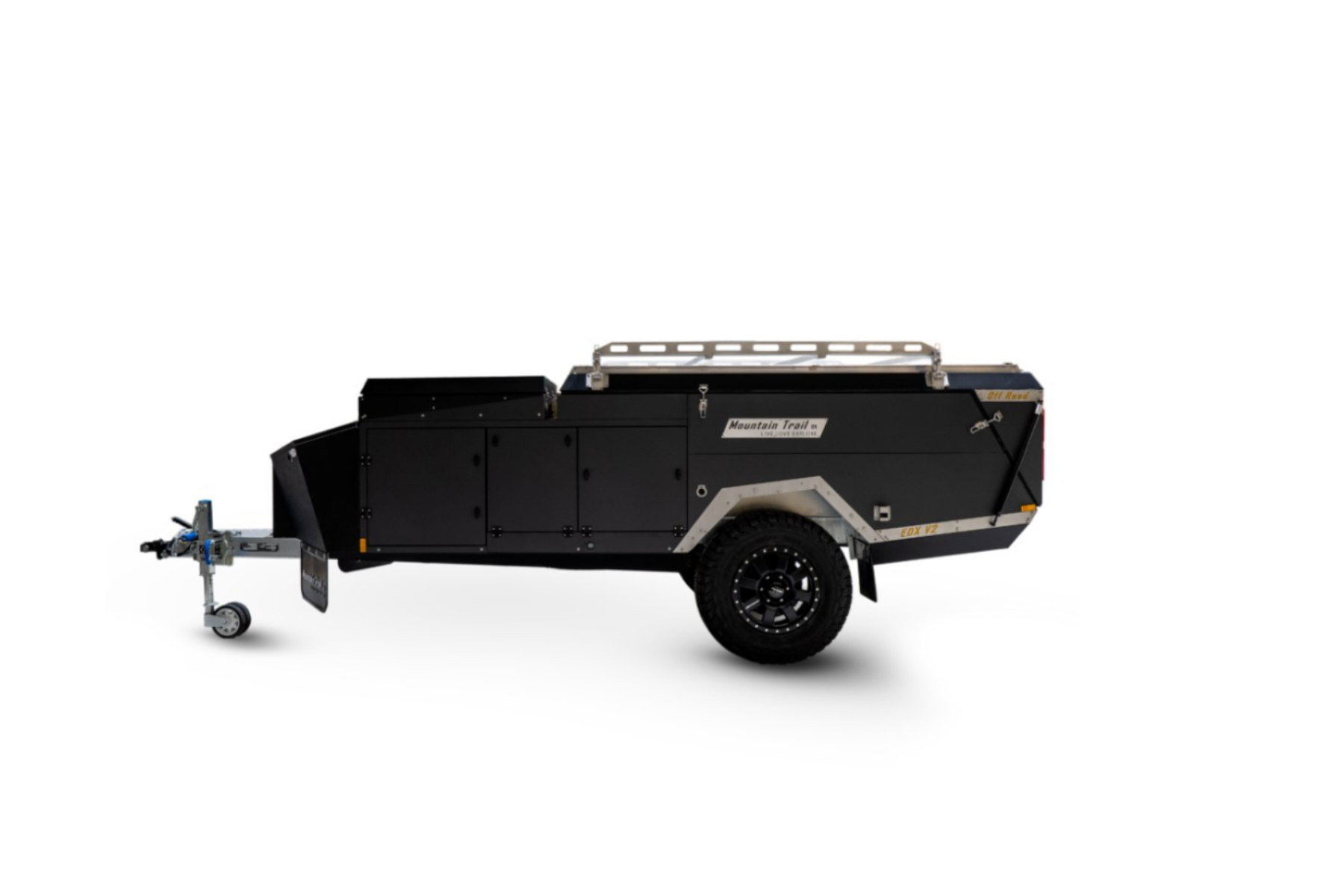 We've raised the clearance of the EDX V2 allowing you to go anywhere your 4WD can. It even follows the same wheel axle track as many popular off-road 4WDs, reducing the odds of getting stuck in difficult terrain. With a low profile design storage is easy.
Using 12 ounce Dynaproofed canvas gives our tent and annexes waterproofing properties, breathability, strength and UV protection for the harsh Australian environment.
All designed and constructed by our skilled motor trimming department.
EDX V2 Showcase
Want a comprehensive video that walks you through specs, features and construction of our EDX V2? Look no further…
This is only the beginning,
want to see more features?