Internal Length: 5840mm (19ft)
Overall Length: 7840mm
Internal Width: 2280mm
Overall Width: 2495mm
Internal Height: 2035mm
Overall Height: 3045mm - Standard Air Bag Height
ATM: 3500kg

Ball Weight: 180kg
Fresh Water: 85 Litres + 85 Litres
Grey Water: 125 Litres
Black Water: 18 Litres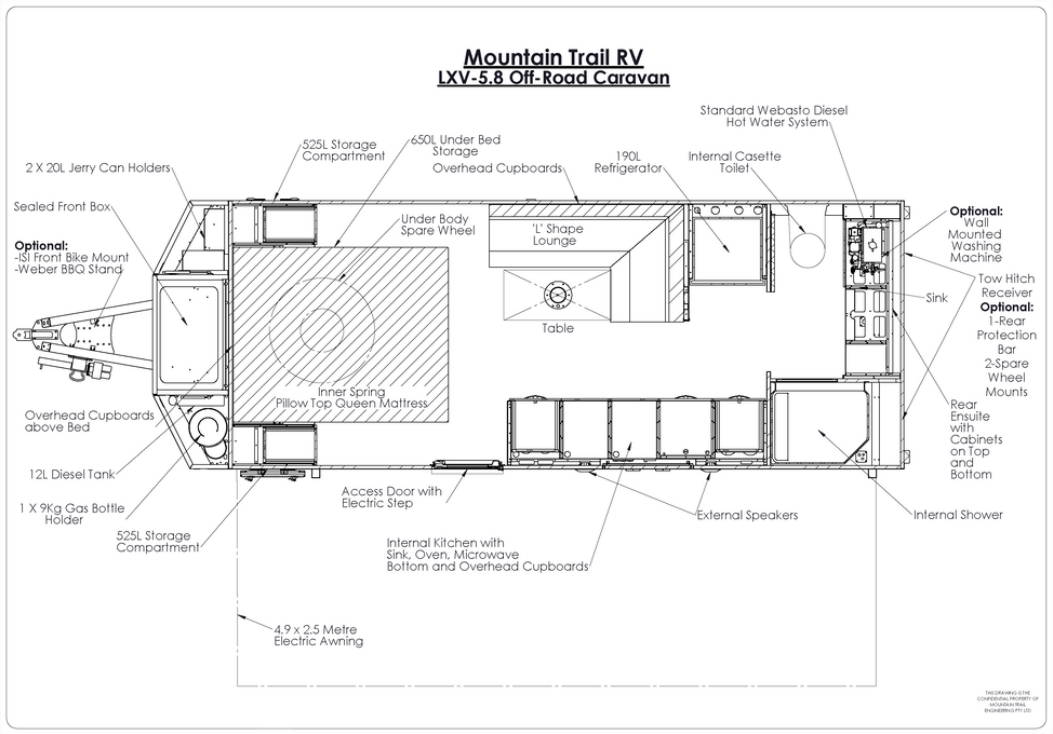 The LXV 5.8 is the hybrid you've been searching for...
5 Years

Suspension Warranty
The LXV 5.8 Off-Road Caravan features 5 star luxury. The interior features roof mounted reverse cycle air conditioning, an internal Kitchen, L-Shaped Dinette, and a large adjustable table. The LXV 5.8 is ready for cooking gourmet meals and entertaining whilst away from traditional caravan parks!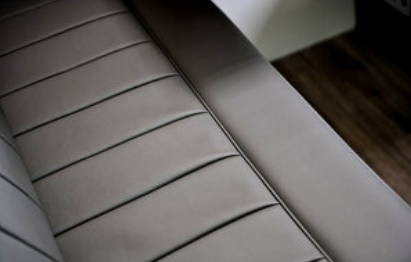 Enjoy the luxury of our high quality, stain proof, durable, leather finish seating. Made using high quality foam that preserves shape and finish.
Designed and manufactured by our highly skilled in house motor trimming team.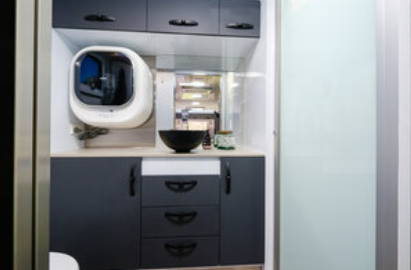 Featuring a separate toilet and large shower constructed using a huge fibreglass mould, ceiling ventilation, opaque sealed door with travel latch and full size mirror. Also included ample storage with both overhead and under bench cabinets.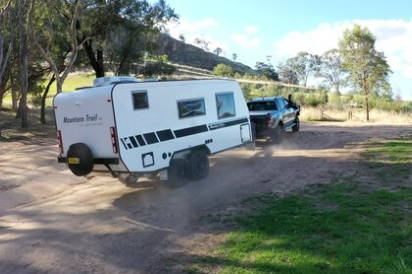 With MTRV designed suspension with 8 shock absorbers, 12inch electric brakes, DO35 coupling, off-road jockey wheel, multi ride height self-leveling air bag suspension
you'll be ready for anything.
Let the off-road journey begin.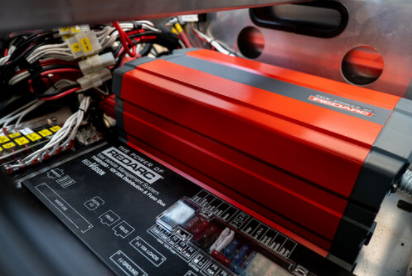 We've made sure you will never have to compromise on power. Included in the LXV 5.8 are 740 watts of solar (plus additional external capacity), 360-amp lithium batteries coupled to a 3000-watt pure sign-wave inverter. All managed by Redarc Redvision Total Vehicle Management System with dual control screens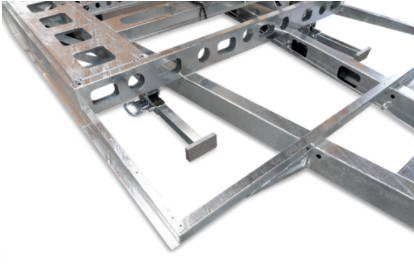 Hot Dip Galvanised Chassis
Using Australian RHS & SHS steel, our chassis is manufactured and welded on site in our Albury factory. It is then hot dip galvanised to provide durability, protection and reliability. The foundation for everything you need to hit the off-road tracks with harsh conditions.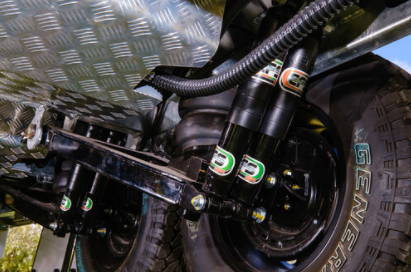 The LXV 5.8 is ready to take to the off-road and the harshest of conditions. The MTRV engineered independent trailing swing arm suspension, 8 shock absorbers and multi ride height self-leveling air bags are built to last.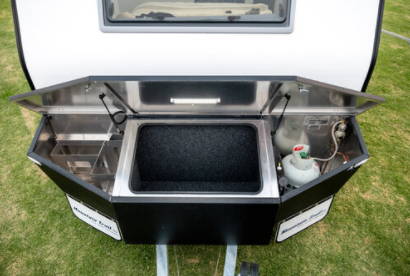 Our front storage box is designed to give protection to the van from stones whilst on the road. Painted and sealed with rubberised paint it also includes vented box dual 20lt fuel holders, 9kg gas bottle and a centre section sealed with marine grade carpet.
Access all your controls for your off-road LXV 5.8 from the control hub outside. Using gas struts for strength, it provides the perfect table for drinks, coffee machine and food.
Also operate the Redarc Redvision panel, power outlet, USB ports, ACC ports, electric awning and even plug in and watch your TV.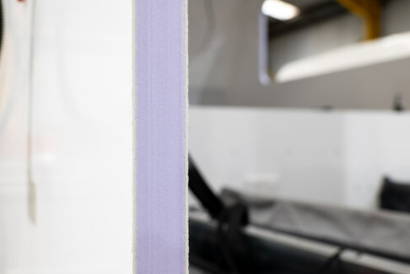 European Composite Wall Panels
We've sourced the best materials to ensure our off-road caravans have the highest insulation properties available. With an XPS foam and fibreglass skin, we CNC (Computer Numerically Controlled) cut whole panels to also ensure strength and durability.
Stay warm in winter & cool in summer!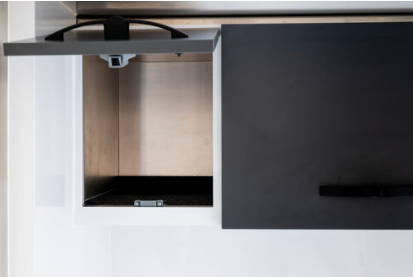 Aluminium Cabinet Technology
Laser cut and factory pressed aluminium is used for our cabinet carcases. No timber, screws or glue is used in this process. This means they will not fatigue over corrugations and adds extra overall strength to the caravan.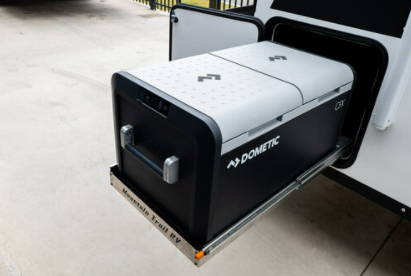 Plenty of Options Available
With plenty of options available for your LXV 5.8 you will be able to customise your off-road van to suit your needs. Some options include, external fridge with slide, extra gas points, additional air compressor, bike racks and a whole bunch more!
This is only the beginning,
want to see more features?