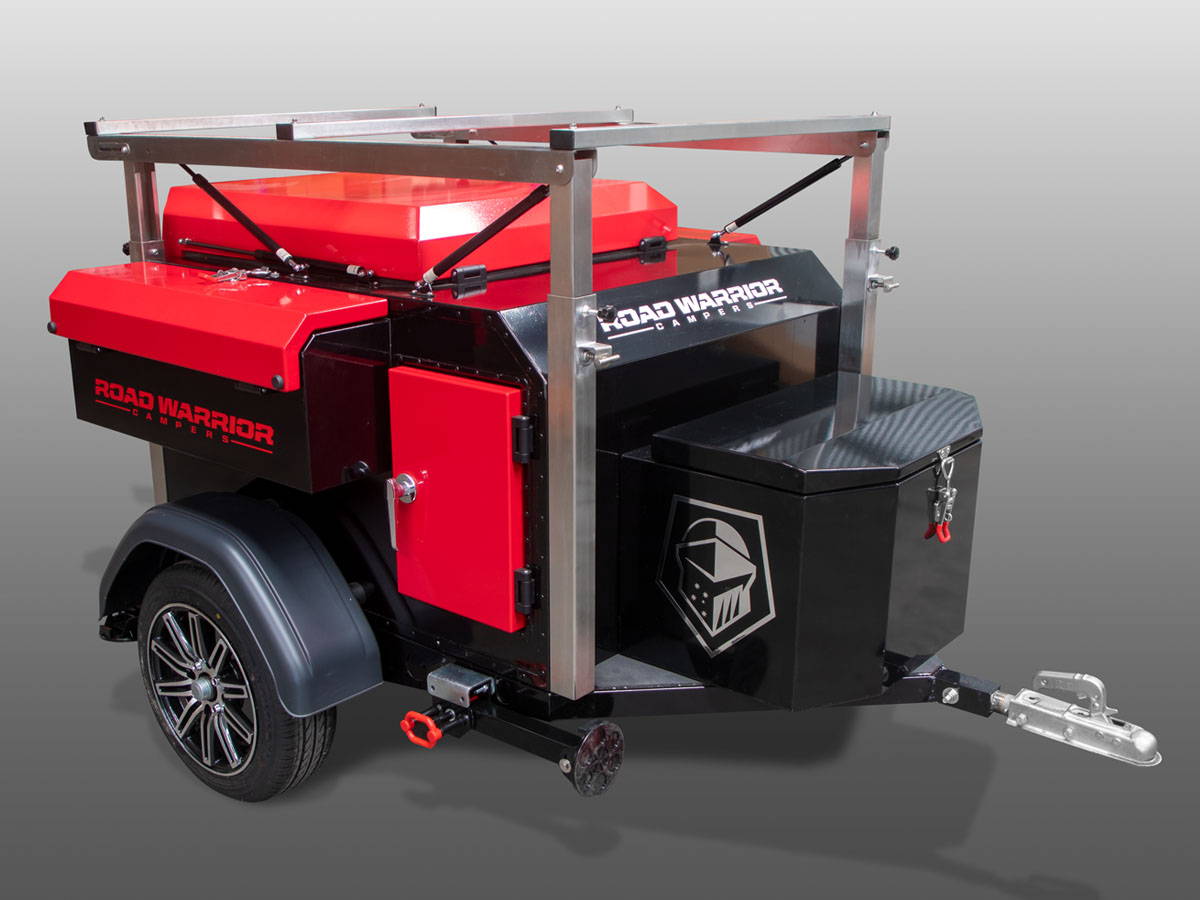 Includes On Road Costs & Dealer Delivery
Suitable for small cars, SUV'S and trikes
The compact, lightweight camper trailer built to perform and provide easy and fast camp deployment. Suited to carry roof top tents or your outdoor recreation favourites like kayaks, Paddle boards and bicycles, it can be retro fitted with most popular racking systems.
Demo Coming To Our Wangara Showrooms In July
Enquire Below
The design, research and development of Road Warrior Campers began in 2016, originally as a tow behind motorcycle trailer but now engineered to tow behind small cars, SUV's and trikes.Weighing only 230kg (TARE) unloaded with a rated ATM of 600kg and 45kg ball weight, there is plenty of load carrying capacity and has plenty of storage space.
After 4 years of trials, testing and breaking designs. Towing behind small cars and SUV's around parts of Australia and an epic 6 weeks and 8500 miles across the states of America towed behind a 2017 Harley Davidson Ultra, we are confident that you will enjoy trouble free touring with your new Road Warrior Camper.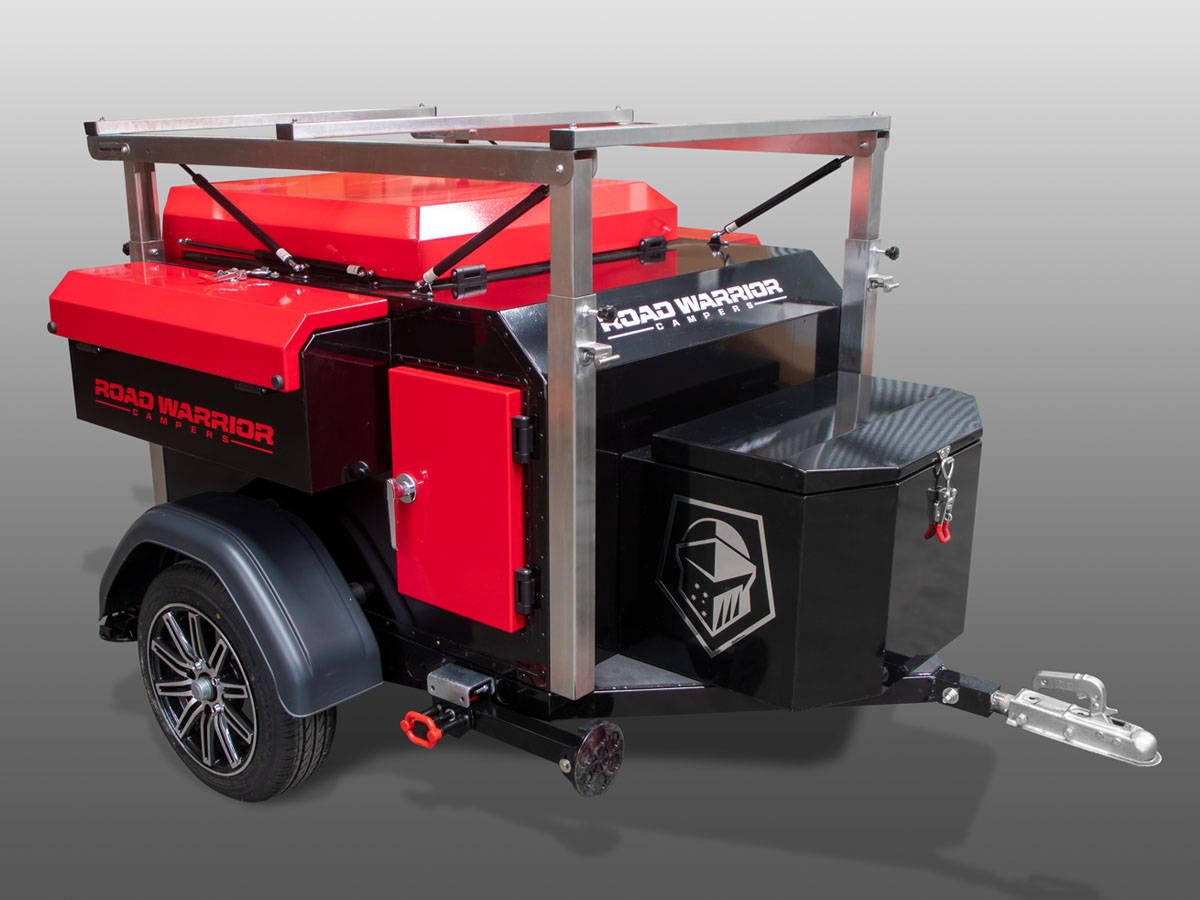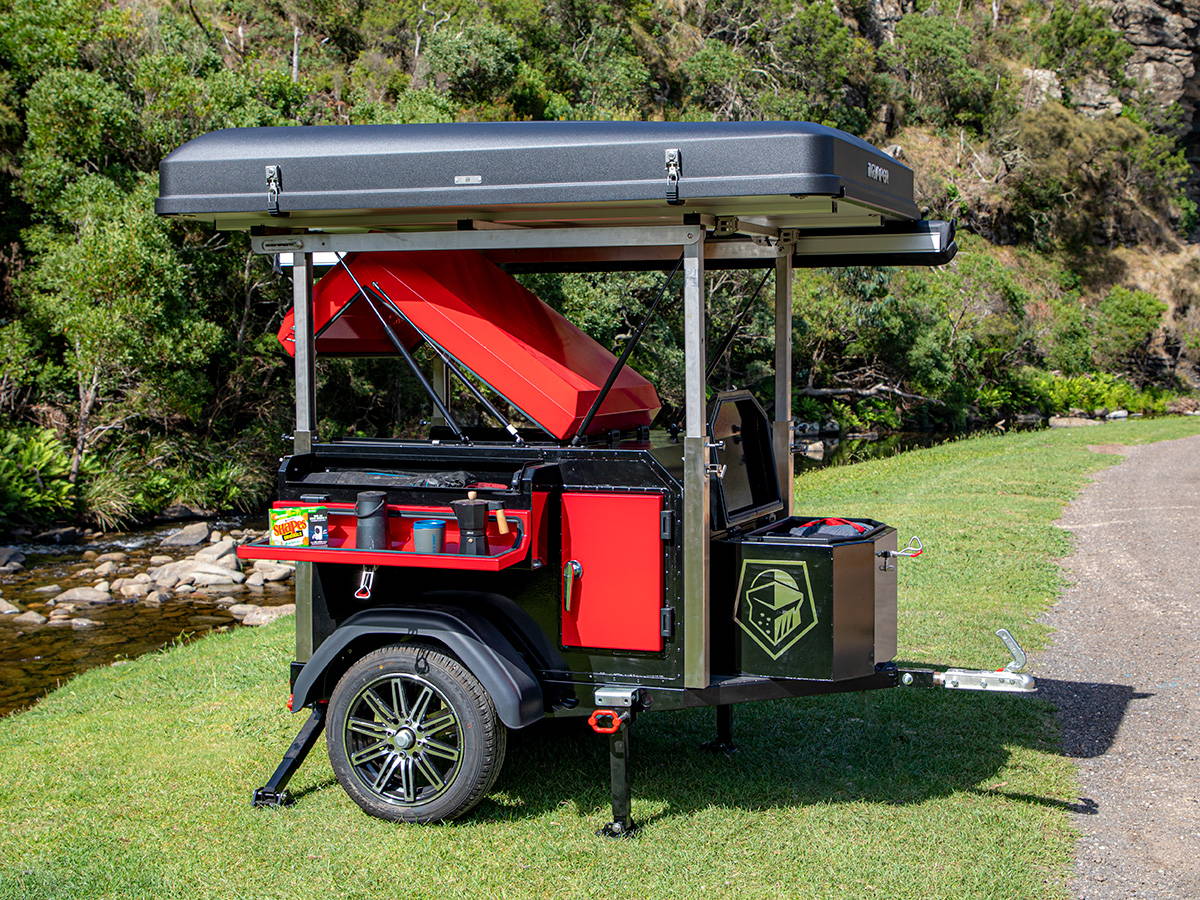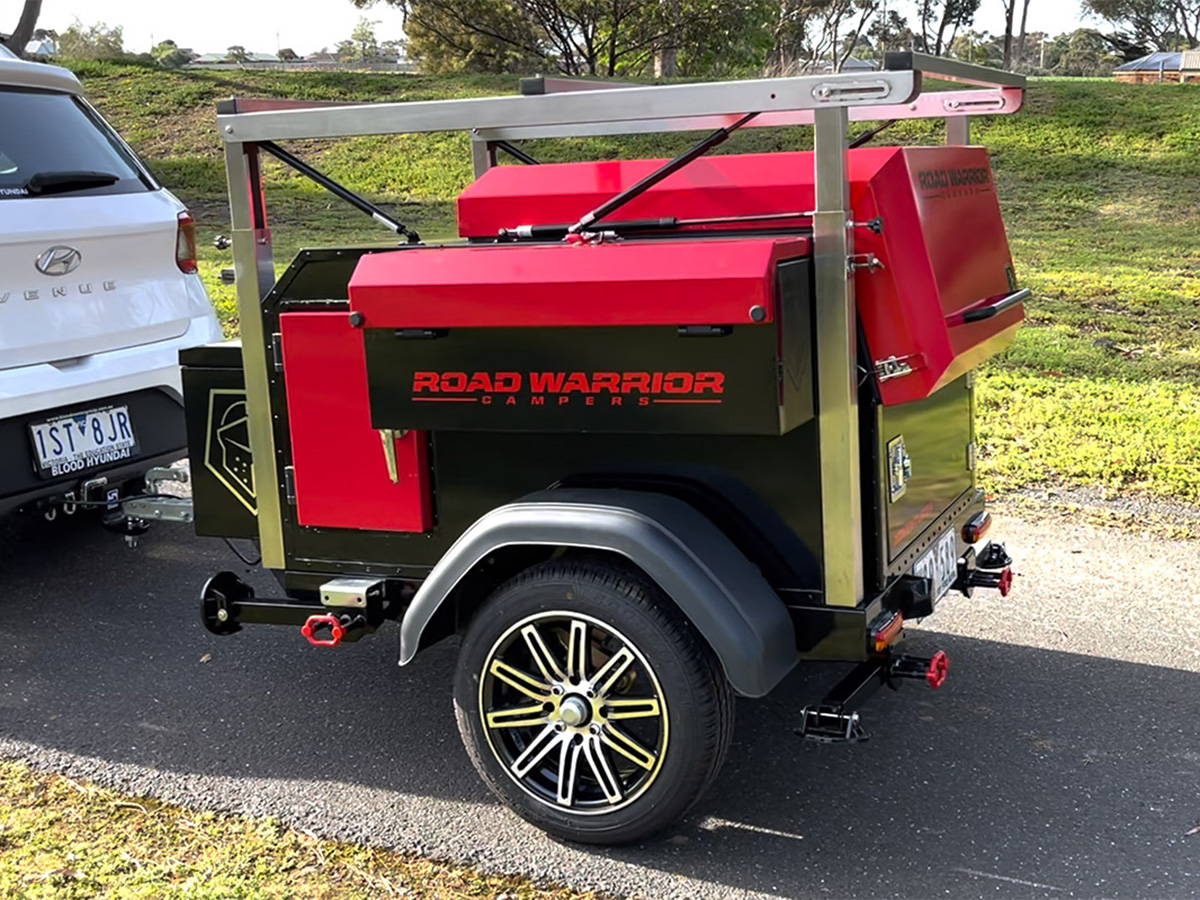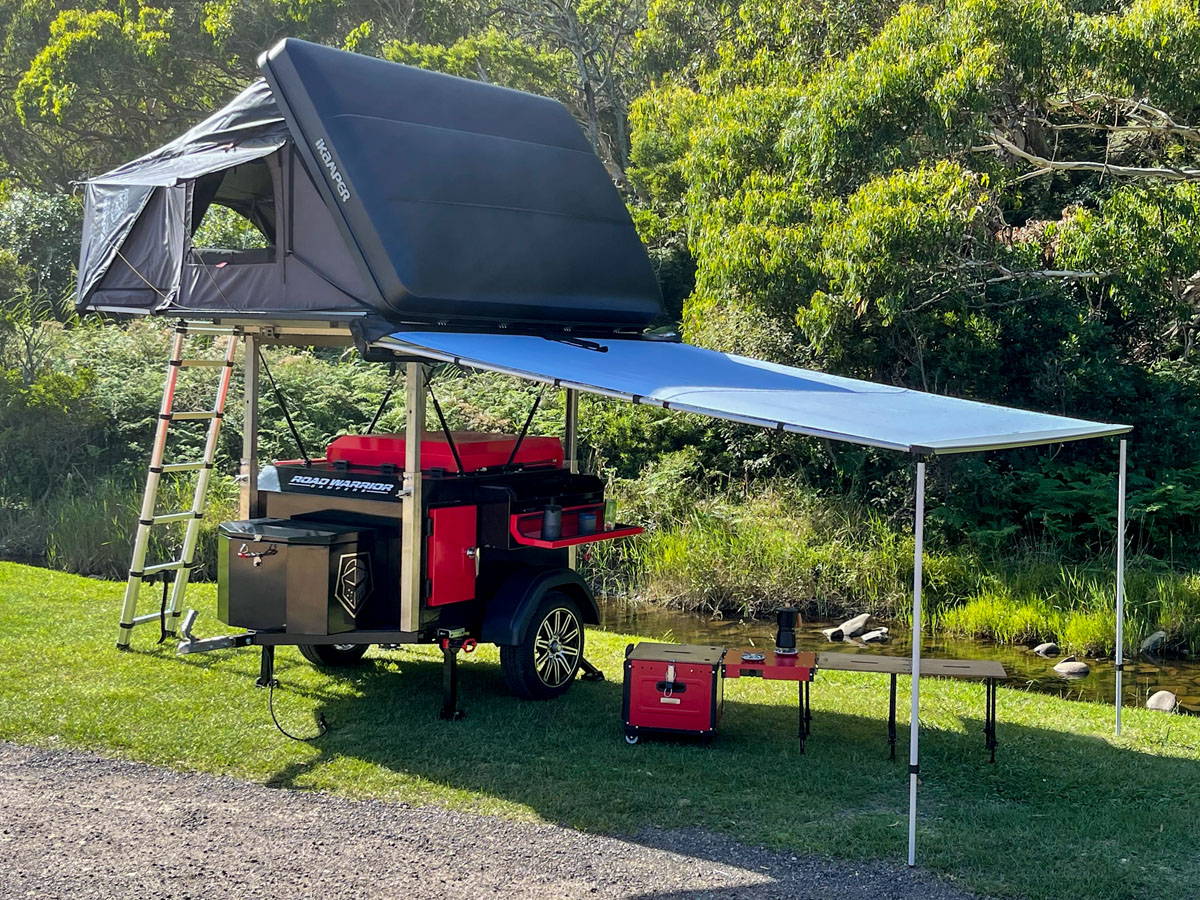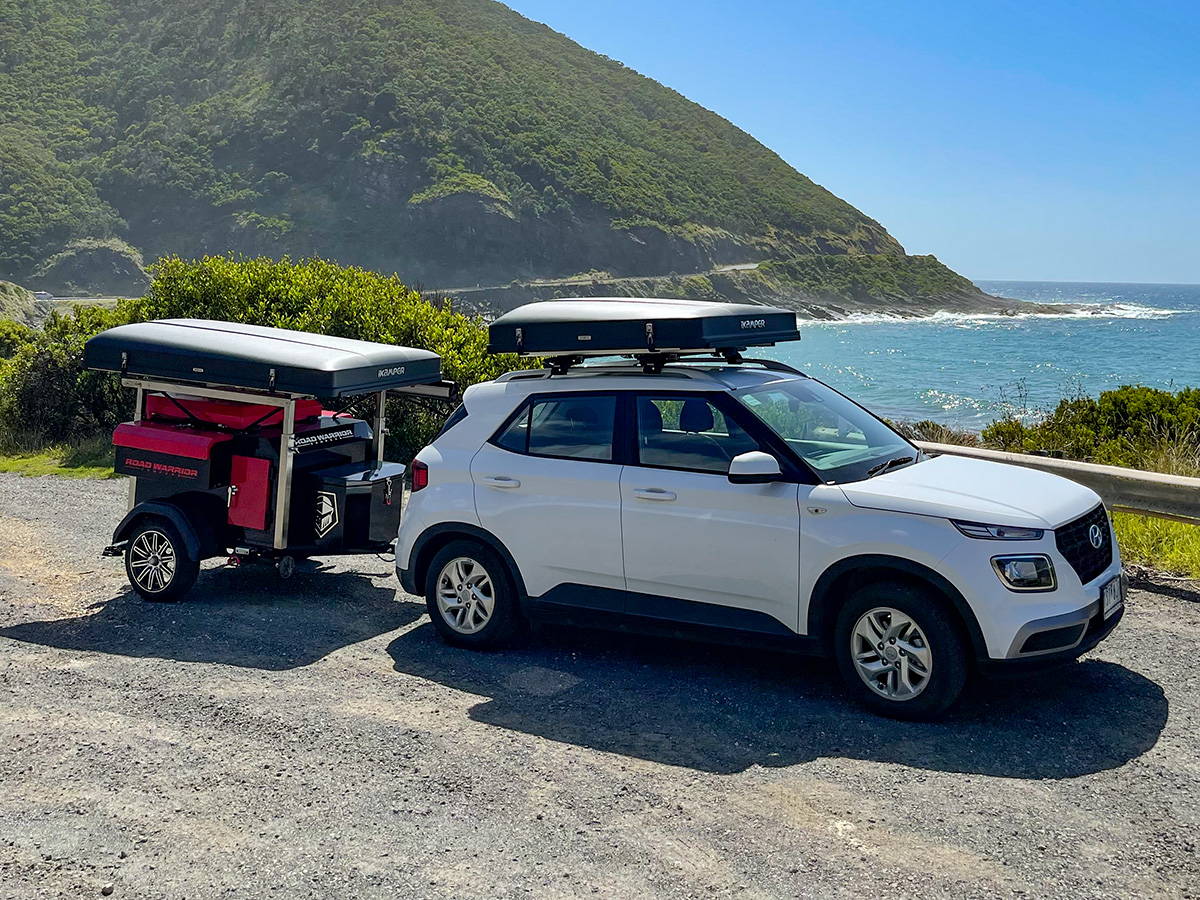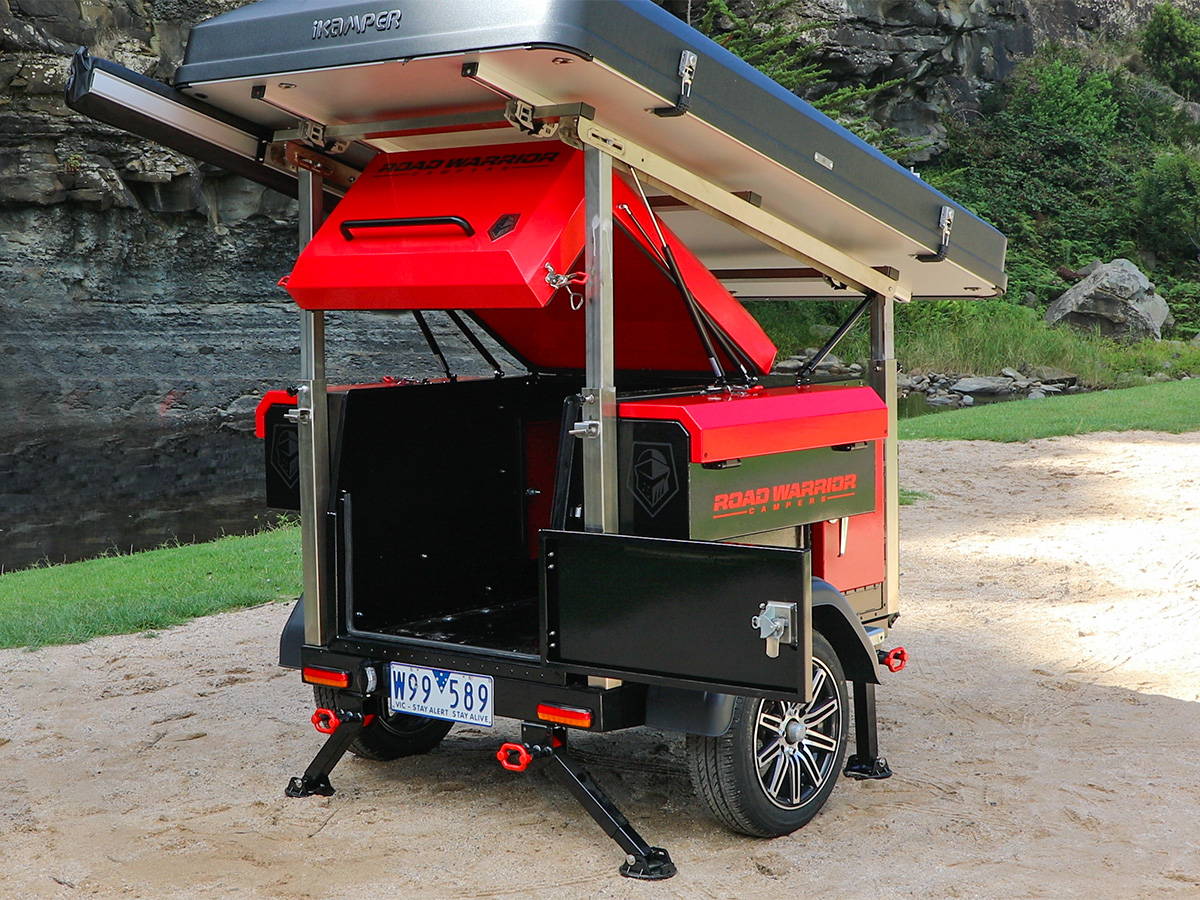 The ADVENTURER has a fully powder coated aluminium body, folded, riveted and welded. The engineered design optimises strength and weight reduction eliminating prone areas of fatigue and cracking.
The aluminium chassis is engineered with 2mm 50 x 50mm box, running a full length centre longitudinal with cross members corner gusseted and overlap C channel outer sections welded.
The hitch is a steel box 800mm long extension inserted, running through the centre longitudinal extending back past the first gusset cross member to transfer any pull and torsional forces through the 3 main chassis members adding extreme strength and eliminating chassis fatigue.
Axle is designed and engineered Australian made AL-KO IRS axle systems, with over 17 million produced around the world for caravans and trailers is now the bench mark for fully independent trailer suspension. The AL-KO IRS axle has been proven in tough Australian conditions for well over 20 years – from dirt tracks to fast freeways, from mountain tracks to desert highways.
AL-KO IRS axles are a form of independent wheel suspension, this improves stability of the trailer/caravan and reduces the risk of dangerous snaking under heavy loads.
Advantages:
Load capacity up to 600 kg

Made in Australia

Independent wheel suspension

Gas strut load ratings:
Up to 65kg – 300nm

66kg–100kg – 500nm

Optional Extras:
Electric 10" Al-ko brakes: $500.00

Engineered 50mm swivel coupling: $448.00