Front Runner Has Arrived To Base Camp Australia
Front Runner Has Arrived To Base Camp Australia
Well Designed

Front Runner products are designed with the clean lines
and shapes of modern vehicles in mind. While rooted in functionality, our racks are intended to elevate and enhance the vehicle's look in each and every application.
Durable and Strong

Front Runner doesn't cut corners. All our cargo carrying accessories are built with best-in-class materials. Front Runner gear is designed to last longer and survive more abuse from the elements than the vehicles the gear is mounted to.
Lightweight

Front Runner harnesses the strength and durability of the same materials used to build aeroplanes and tanks. One of those materials, aluminum, is on average 30% lighter than steel and offers the best strength to weight ratio.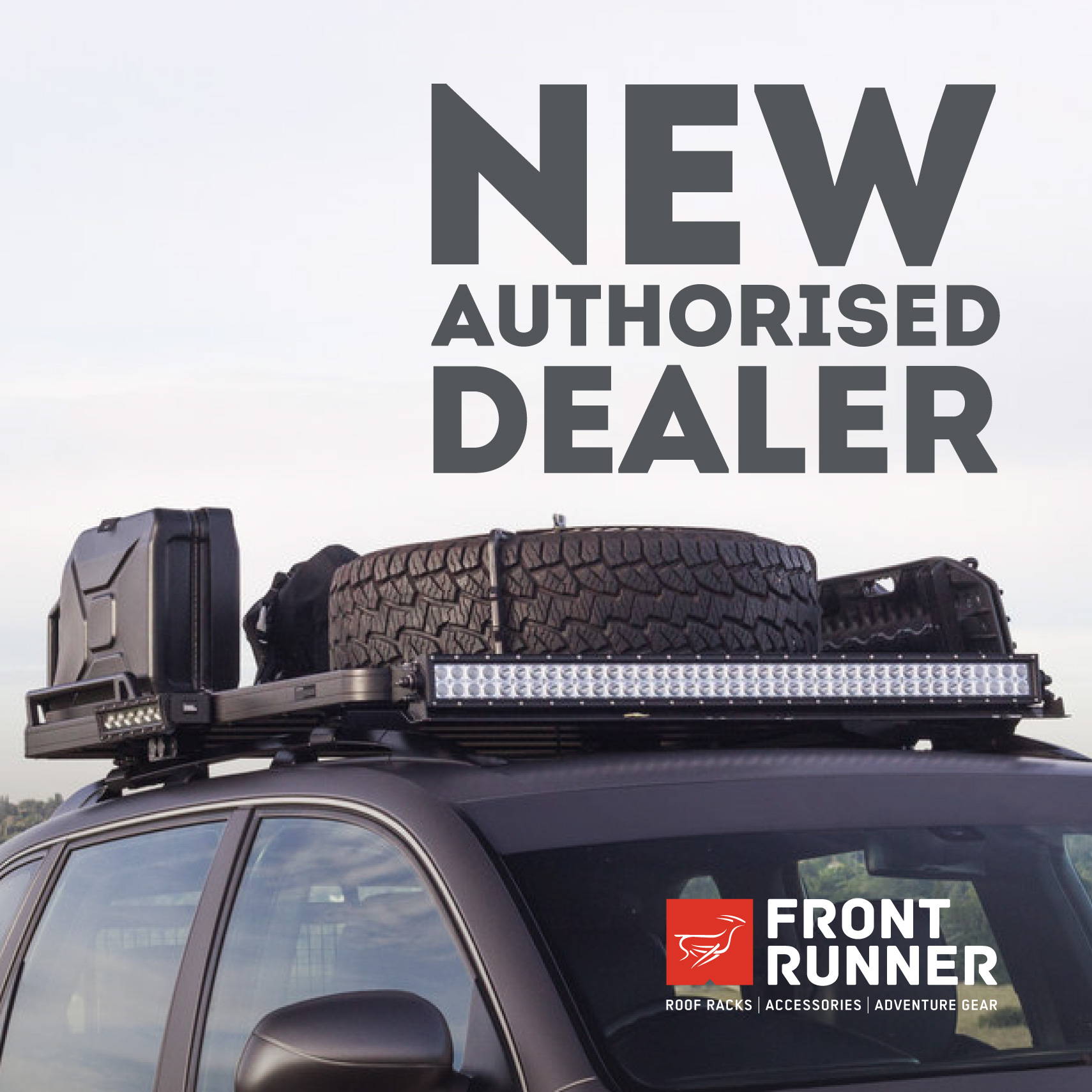 We Are Incredibly Excited To Say We Are A New Authorised Dealer Of Front Runner
We Can Order In All Your Favourite Front Runner Products
Enquire Below For More Information On Front Runner Products So Our Team Can Order Them In For You.
SLIMLINE II ROOF RACKS
ULTIMATE OFF-ROAD STRENGTH MEETS TRUE ON-ROAD PERFORMANCE.
55 SIZES. 55+ ACCESSORIES. LIMITED LIFETIME WARRANTY

QUICK FACTS

The Front Runner all aluminium Slimline II Roof Racks are engineered to offer unmatched strength, lightness and functionality. Built for off-road adventure with on-road sophistication and style - the Slimline II is equally at home in the city and wilderness.
Front Runner offers breakthrough design, engineering and manufacturing to deliver a world class rack system that is lightweight, strong and modular.
All Front Runner Slimline II Roof Racks are constructed with a commitment to quality in the ISO-9001: 2015 Certified
Front Runner factory in South Africa. Each rack is engineered to meet the exacting demands of professional adventurers who navigate extreme road conditions day in and out.
Modular
• Modular construction allows for extreme versatility.
• Add slats easily to create a full platform for ultimate deck space.
• Remove slats to create unobstructed access to a vehicle's sunroof.
• Add Expedition Rails on the sides or front/back to create a basket-style look and functionality.
Low Profile
• The flat deck design is unobtrusive and complements the lines of today's vehicles.
• No fixed side rails makes it easier and quicker to remove stored gear.
• Lower profile affords easier access to underground car parks and garages and creates less drag and noise.
• All Front Runner Slimline II Roof Racks come with Wind Deflectors.
Versatile
• 55+ rack accessories.
• Simple and easy bolt on accessories.
• Accessory attachment on either top, bottom, or sides of rack.
Strong
• L-shaped rear and front slat design increases the strength of the entire rack, making the Slimline II the lightest and the strongest roof rack available.
• Designed specifically for heavy-duty off-road use.
• Made from high density aluminum.
• Double walled channels create superior joint support.
Mounting Systems
Front Runner has made it easy to outfit any vehicle with our wide range of mounting solutions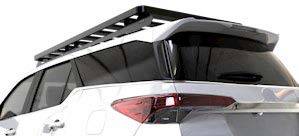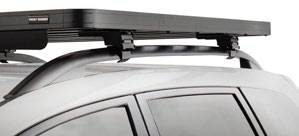 Foot Rail Mount
Made specifically for certain popular vehicles, our Foot Rails are easier to install and accentuates the vehicle's design with their sleek construction.
Track Mounted Feet
Tracks are available in a wide range of vehicle specific lengths and contours for the perfect fit every time.
Grab On Feet
Transform any factory flush or raised OEM / factory rails with these feet to mount a rack or load bars.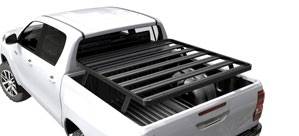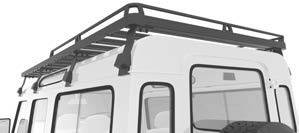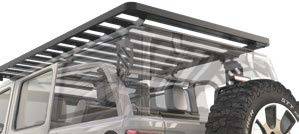 Universal Load Bed Legs
Used to mount a rack or load bars over a pick-up load bed. These legs allow for open usage of the load bed while creating new space on the rack which is neatly positioned behind the cab.
Gutter Mount Legs
These gutter mount legs have been made to hold onto any rain gutter system and adds a classic strong style to the vehicle.
Extreme Mount Systems
A rugged, high-performance and nearly indestructible solution designed to work with or without the roof.
EXPEDITION

GET OUT AND STAY OUT, WITH TRIED AND TESTED TOUGH EXPEDITION GEAR.
CAMPING

INNOVATIVE CAMPING SOLUTIONS TO ELEVATE YOUR CAMPING EXPERIENCE
WATERSPORTS

PADDLE HARD BUT TRAVEL EASY. HAVE PEACE OF MIND YOUR FAVOURITE GEAR WILL GET THERE.
MOUNTAIN SPORTS

DON'T RESIST THE MOUNTAIN CALLING, ANSWER IT AND LET THE GOOD TIMES ROLL.
TENTS & AWNINGS

QUICK AND CONVENIENT COMFORT SO YOU CAN REST EASY OUT OF THE ELEMENTS.
LIGHTING

EASY TO USE LIGHTING SOLUTIONS WITH FRONT RUNNER OFF-ROAD TOUGH DETAILS INCLUDE ROCK GUARDS, ADJUSTABLE SHIELDS AND SIMPLE PLUG AND PLAY POWER.
LADDERS

YOU CAN ACCESS YOUR RACK QUICKLY AND EASILY WITH A VARIETY OF LADDER SOLUTIONS.
STORAGE

SUPERIOR STORAGE AND ORGANISATION MEANS YOU CAN FOCUS ON THE FUN. CLEAR UP PRECIOUS INTERIOR SPACE FOR EVEN MORE ADVENTURE PARTNERS.